Contemporary Kensington Courtyard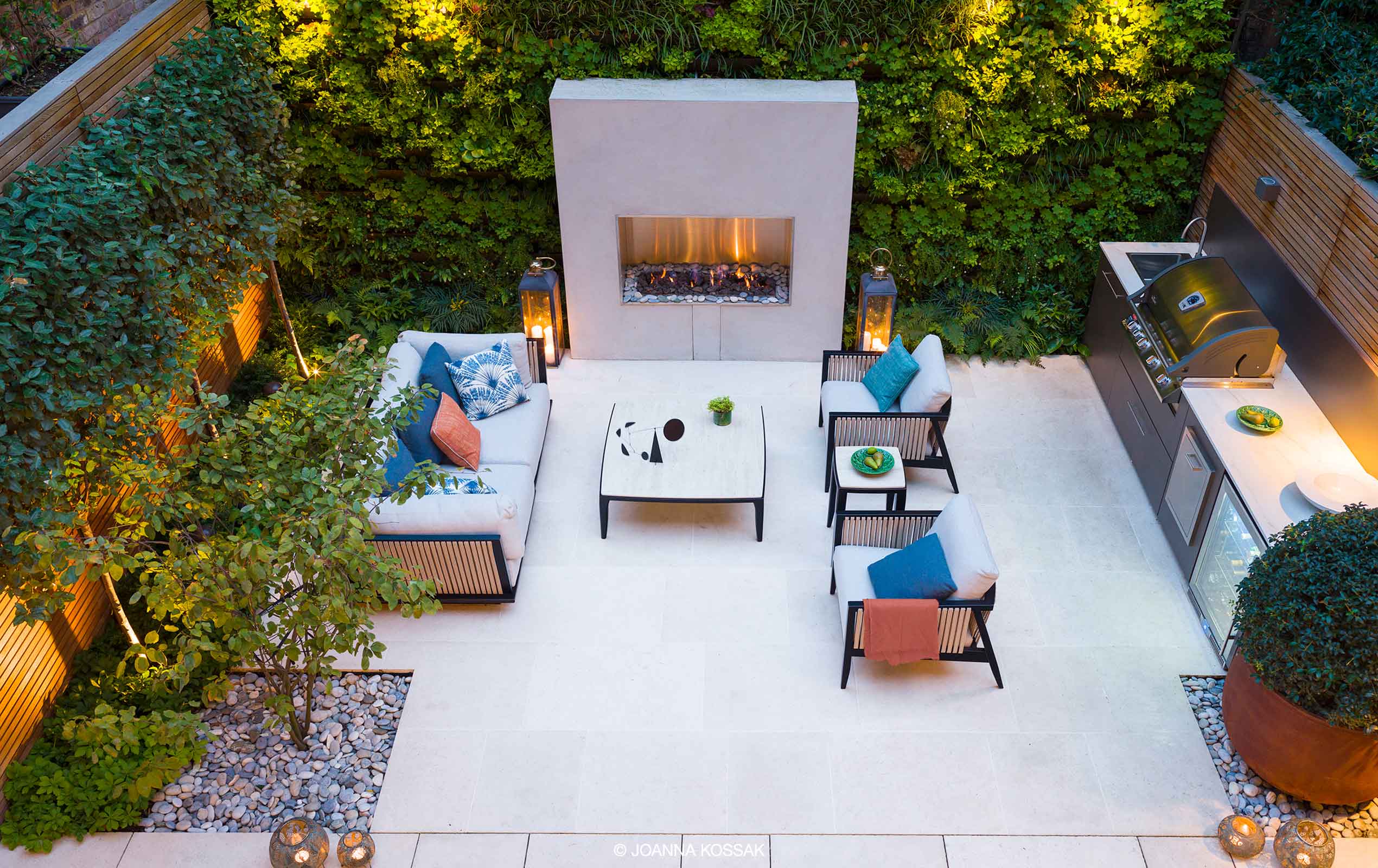 We were asked to collaborate with our architect colleagues, Nash Baker, in refining the design and managing the build of this basement courtyard garden in the heart of classy Kensington.
Overlooked from above and all sides, the client wanted a sophisticated minimalist garden offering privacy, scope for entertainment and quiet contemplation, and all to reflect his discerning taste and style.
The home was being completely refurbished during the garden build, so we could only access the garden via a gap created in the wall nearest the street. All materials, including trees, were delivered down into the garden using manpower and gravity. Tricky access, site constraints and a tight deadline were brilliantly managed by our determined and talented teams.
The restrained palette of white, rusty and green tones gives the courtyard a calm and exclusive aesthetic. Sumptuous outdoor furniture, a state-of-the-art outdoor kitchen and a bespoke fireplace flanked by verdant green walls flow seamlessly outwards from the immaculately designed interior.
Evergreen pleached trees and slatted trellis covered in scented climbers provide privacy and green seclusion. Warm-toned pots display gently mounding Osmanthus x burkwoodii topiaries and a shapely Amelanchier delights with its seasonal displays. Discreet lighting and the warming glow from the fire invites lively evening entertainment.