Holland Park Jungle Patio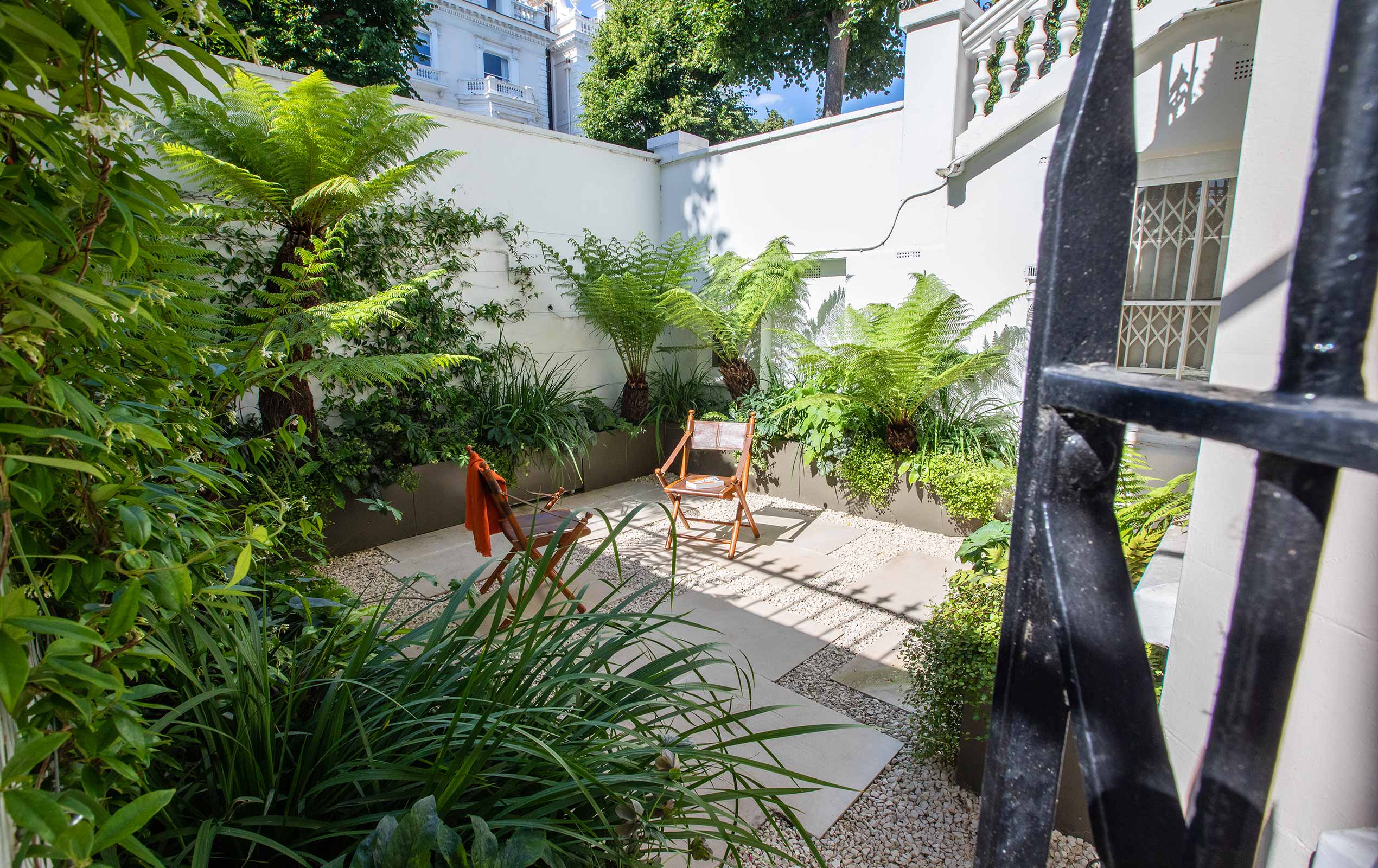 This north facing basement garden required 'green privacy' from the street and flats above, in addition to new paving.
The design allows for maximal greening of the space, using both horizontal and vertical layers. The colour palette of green, anthracite grey and buff tones complements the 19th century building and gives a clean, modern feel to the space.
Adding largely evergreen plants offers optimal absorption of pollution from the road and air. Use of gravel amongst the slabs allows for slower rainwater movement, reducing the burden on the block's drainage system.
The combination of evergreens, herbaceous perennials and shrubs/tree ferns offer year-round interest and provide shelter and food for wildlife. The result conjures up the image of a refreshing oasis within the urban environment.
Maïtanne recently renovated our city garden in a Grade II listed building in central London and we are thrilled with the outcome. The space was in disrepair and we were seeking a solution that married a pleasing physical visual renovation with partial and full shade varietals that were still attractive and seasonally diverse. The result is a frugal yet lush distribution of vegetation across multiple unfixed planter boxes (per building code restrictions) which creates attractive views from all visible angles. We would unreservedly recommend Maïtanne for any client seeking a thoughtful, professional and innovative solution to an urban garden.

M Breidert