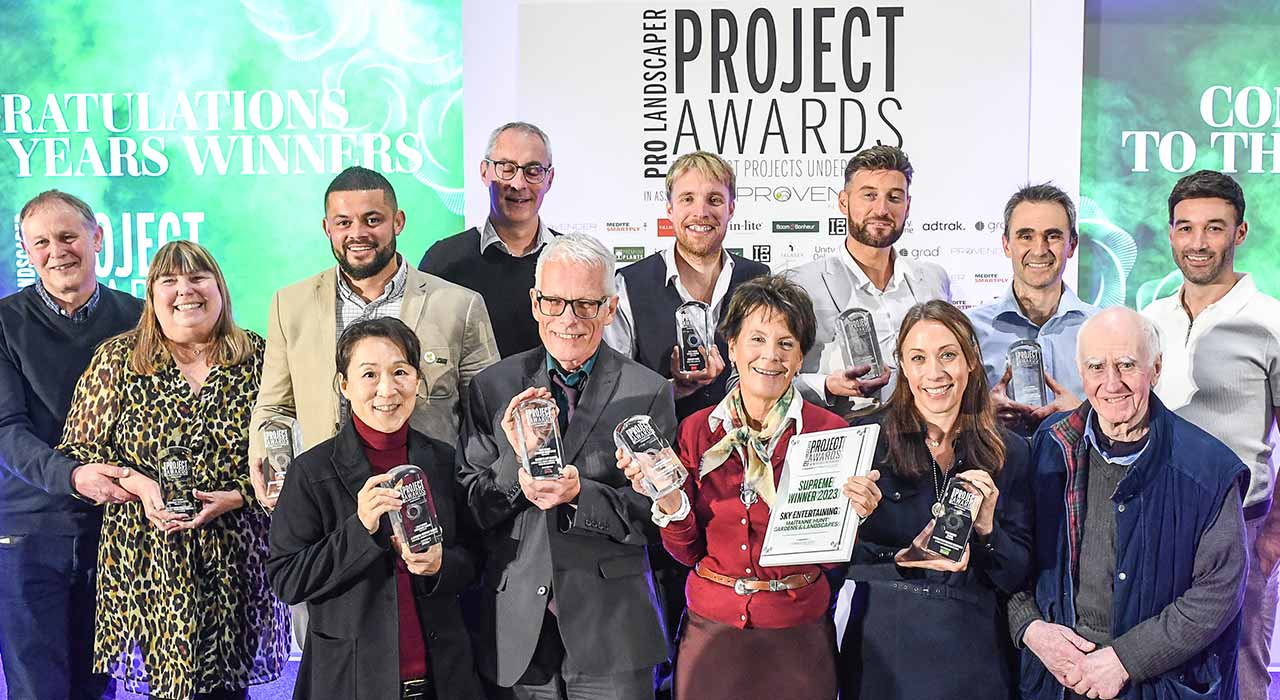 Pro Landscaper Project Awards Supreme Winner 2023
We are amazed, and delighted, to have not only won the Outdoor Lighting Project Under £35,000 in the Pro Landscaper's Project Awards 2023 for the "Sky Entertaining" project (Kensington Roof Terrace), Maïtanne Hunt also took home the Supreme Winner award!
The exposed roof terrace was transformed into a sophisticated and functional entertainment space, offering privacy and protection from the elements. The clients, who enjoy a very busy social life and are keen art lovers, were hoping to revive their terrace into a practical and inviting space and also to offer a magical setting for their parties.
Maïtanne Hunt used a carefully planned lighting design to reveal what the clients wanted to show off and conceal what they did not. The clients' terrace is metamorphosed at night into another spectacular setting, benefitting the clients' sophisticated style and drawing endless compliments.
Hunt says John Cullen's range of exterior light fittings for this project proved to be an excellent choice to make the most of any landscape or garden at night. The sophisticated lighting highlights the zones and design features, and enables late night entertainment, with the help of a firepit and discreet heaters.
The judges commented:
"There are some fabulous ideas incorporated into the design and using the lighting to define the spaces is a great idea."
"A masterful use of lighting to create a magical space."
"An excellent understanding of how aesthetic and practical lighting works in a garden as well as a technical understanding of the fittings and light output / lumens."