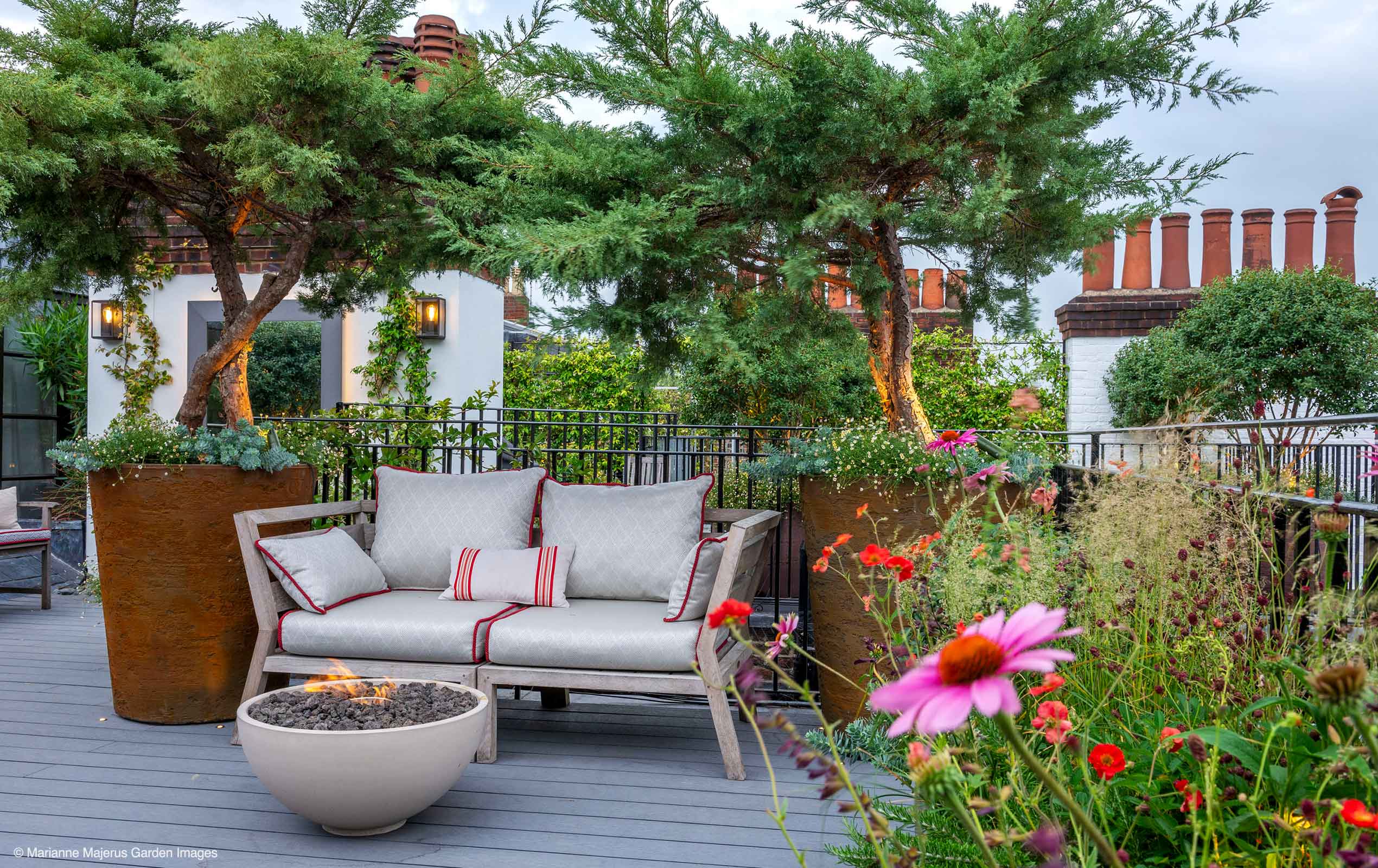 Transforming a terrace into a colourful year-round space with considered lighting.
The awkward shape of this 7th floor roof terrace made it feel vertiginous and uncomfortable, with no protection from sun and wind. Addressing those flaws involved making the space functional, yet cozy and colourful.
The lengthy refurbishment went from fixing roof issues, changing the railings and lead coping etc to installing the new decking, pots, trees and plants, with the added difficulty of no lift or crane to carry up or take down the material.
We carefully positioned the evergreen trees, some a little unusual, to create specific zones, provide visual interest, a wind break and dappled shade. This scheme now offers various areas to relax comfortably and enjoy the spectacular views.
A colourful palette of drought and wind tolerant plants offers a gentle movement in the breeze and year-long interest. Last but not least, the cleverly considered lighting adds drama whilst allowing entertainment late in the night.