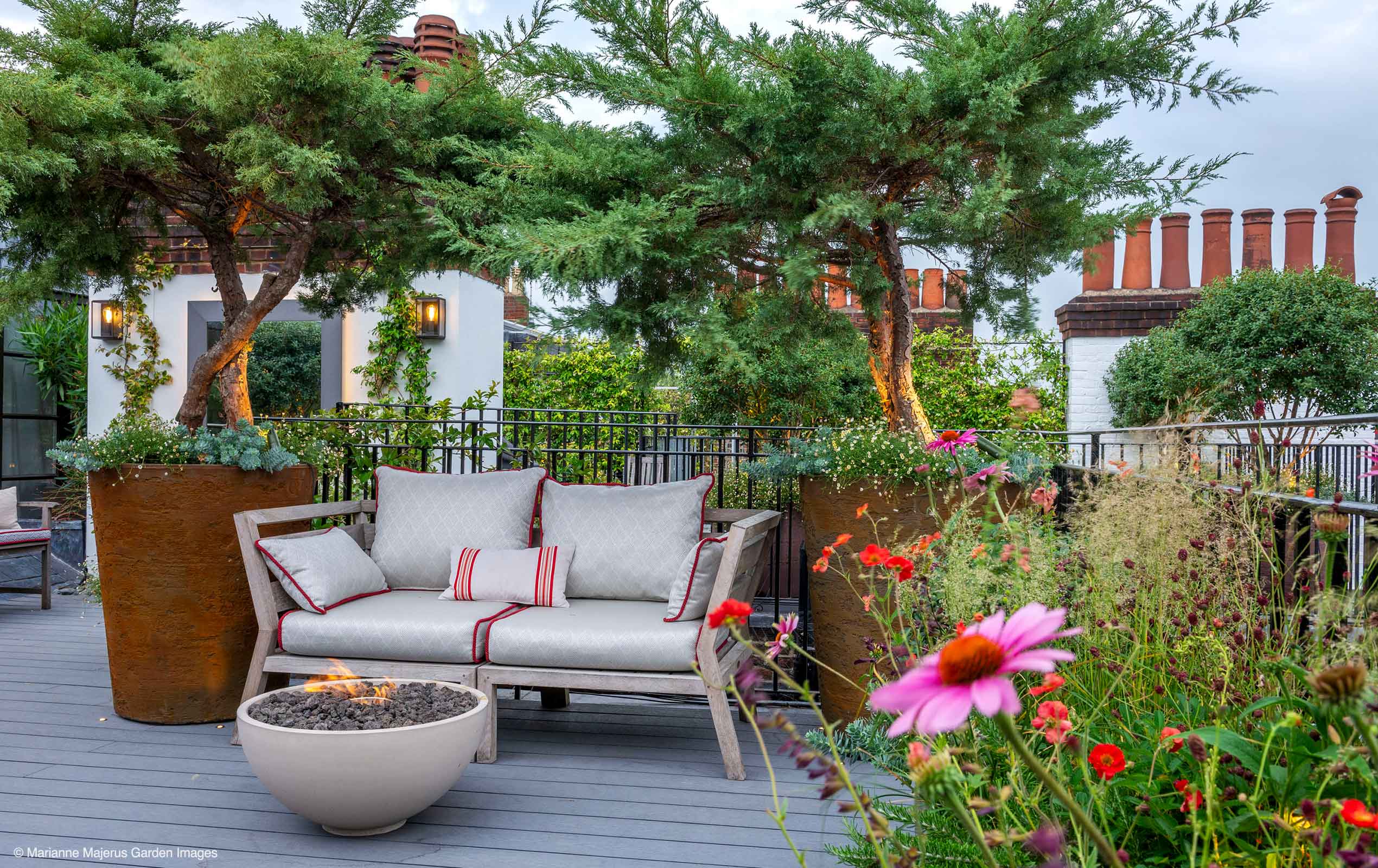 Transforming a terrace into a colourful year-round space with considered lighting.
The awkward shape of this 7th floor roof terrace made it feel a little vertiginous. Adding to the uncomfortable feeling, it had no protection from sun and wind.
We addressed those flaws by carefully positioning several evergreen trees, some quite unusual, to create various specific zones and provide visual interest and comfortable enjoyment.
A colourful palette of drought and wind tolerant plants offers year-long interest and a cleverly considered lighting design allows for entertainment late in the night.