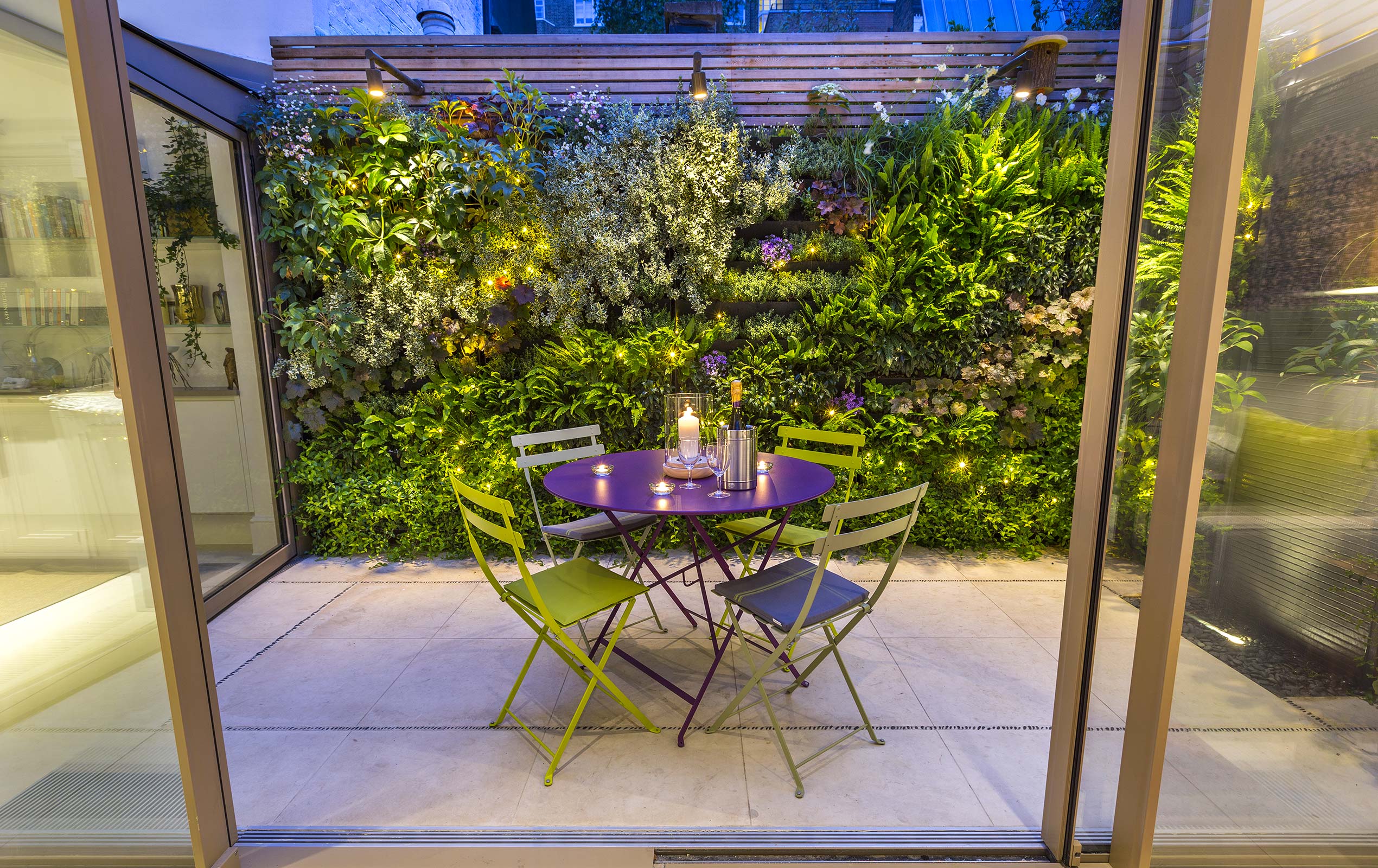 Every available surface was used to create this small city haven.
Three rooms lead onto this 11m2 patio which needed to become the wow factor. We capitalised on every vertical space by installing lush green living walls and a wall mounted water feature.
Pale natural stone slabs with linear detailing of small black pebbles create an impression of spaciousness. Small bird boxes hidden in the foliage offer habitat opportunities while careful lighting adds dramatic effect at night.
Last year I employed Maïtanne to design the small garden of my new home. She really made me part of the process and totally 'got' the look I wanted. Maïtanne is passionate and a complete perfectionist. Under her supervision, the whole project was meticulously executed within time and budget. I am delighted with the result which has greatly enhanced my property.

S. Gillespie