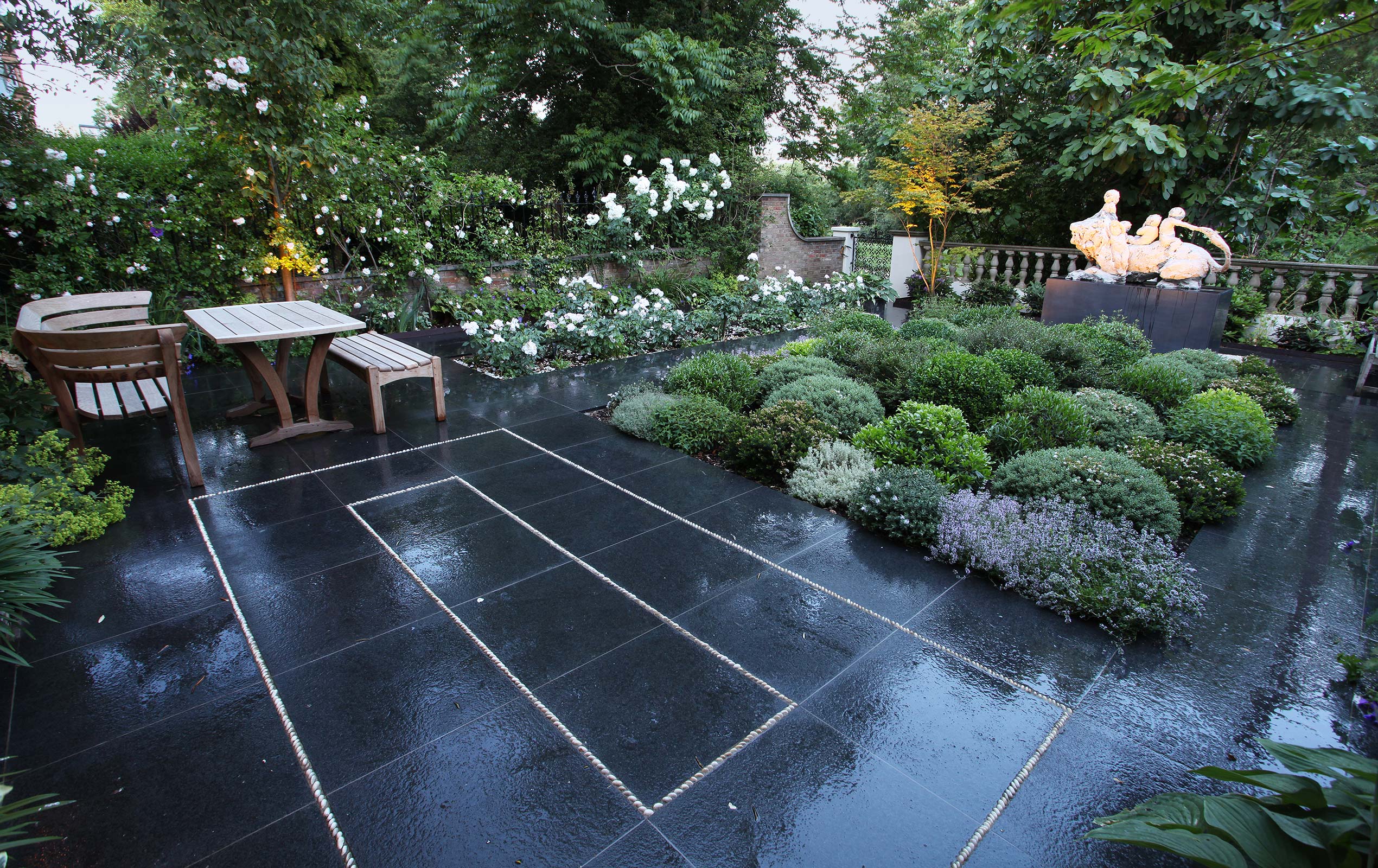 The client's art collection was the inspiration for the strong lines and dramatic design of this garden.
We divided the space into three sections, positioning a large sculpture and a seating area at the far end, which draws the visitor further into the garden.
We selected smooth, dark slate slabs inlaid with small white pebbles, which accentuated the white flowering shrubs and silver foliaged plants.
The whole scheme of carefully balanced contrasts produced a magical and harmonious ensemble