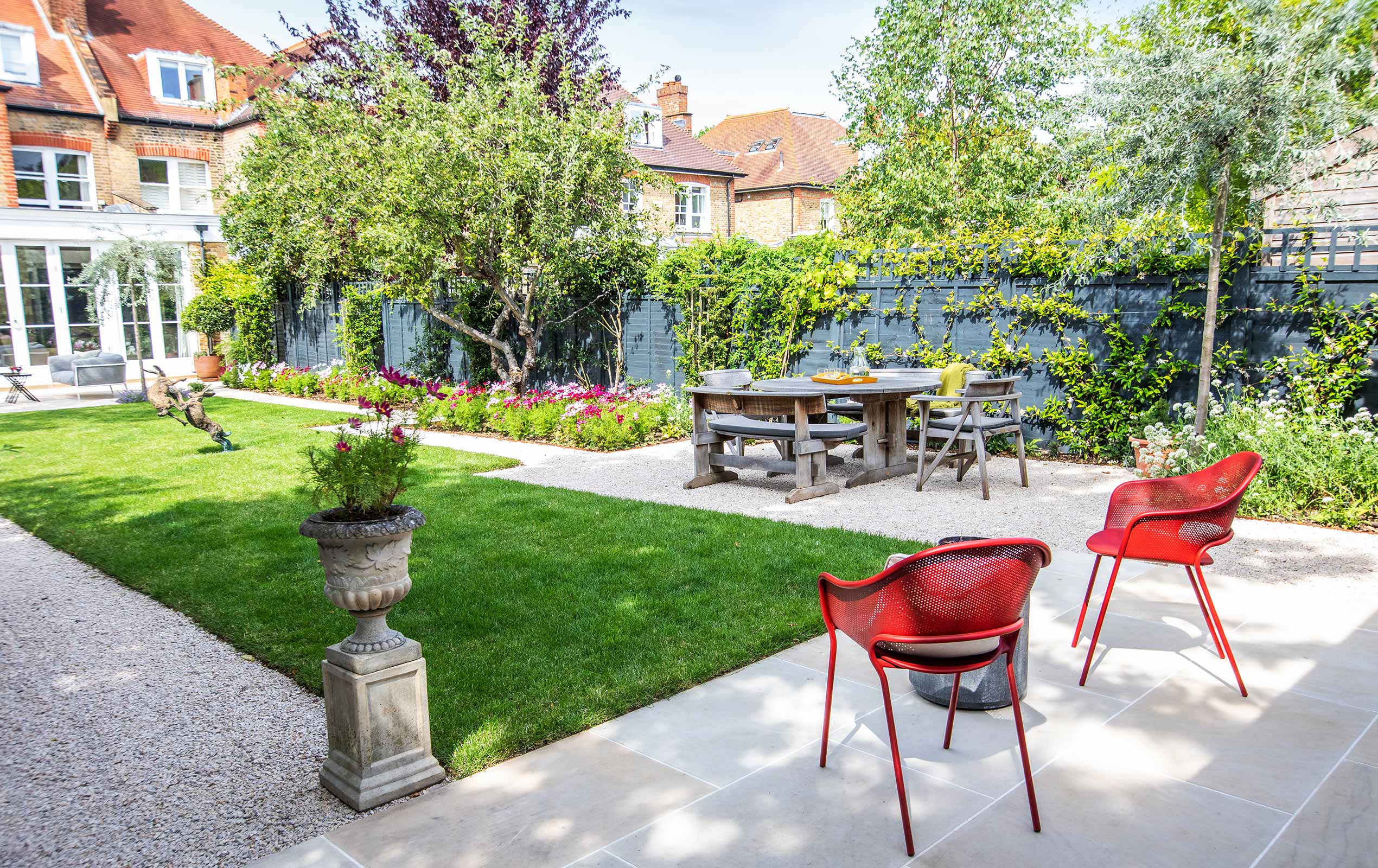 A state-of-the-art bespoke home office, a chic seating area in the dappled shade of pear trees and a scented dining terrace now stand where bamboos, dilapidated sheds and a trampoline once dominated.
The reclaimed space is divided into 3 clear zones. A seating area close to the house offers the perfect opportunity to unwind after a busy day.
A journey along the gravel path takes one past an immaculate lawn and cheerful flower borders to a sunset dining terrace where the fence is smothered in scented climbers. At the far end of the garden we built a bespoke, high spec home office ideal for working from home.
The combination of pale limestone slabs and gravel, partnered with anthracite fencing and evergreen Pyracantha buttresses creates a sophisticated atmosphere where spaces for work and leisure coexist harmoniously.
Maïtanne Hunt has made us fall in love with our garden again. She has amazing vision and a unique skill in bringing together my and my husband's differing styles and tastes to create a much more useable outdoor space that works in harmony with the interior of our home. She has made the garden more functional with designated areas and has made our garden feel much larger even though we have added an office studio. Her passion and charm has made the whole journey of redoing our garden a pleasure – we would definitely recommend her.

R Wales