KNIGHTSBRIDGE MINIMALIST GARDEN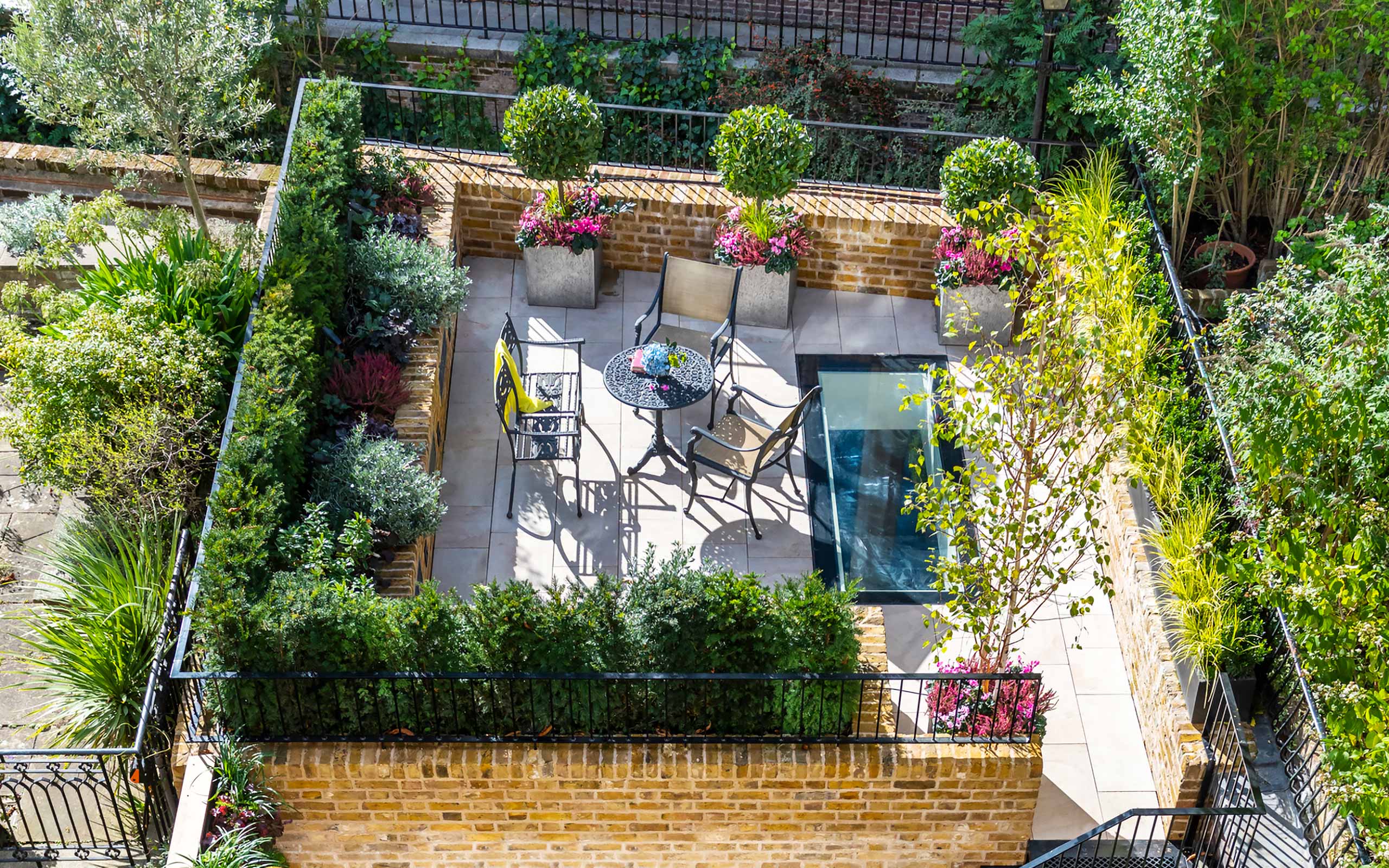 Small, minimalist garden with big impact.
This seemingly simple garden room required immense technical creativity to address its position above a swimming pool.
Outsized pale slabs create the illusion of space and additional light. Lush green walls frame the minimalist patio and a geometric pattern of Soleirolia soleirolii adds drama and intrigue.