KNIGHTSBRIDGE MINIMALIST GARDEN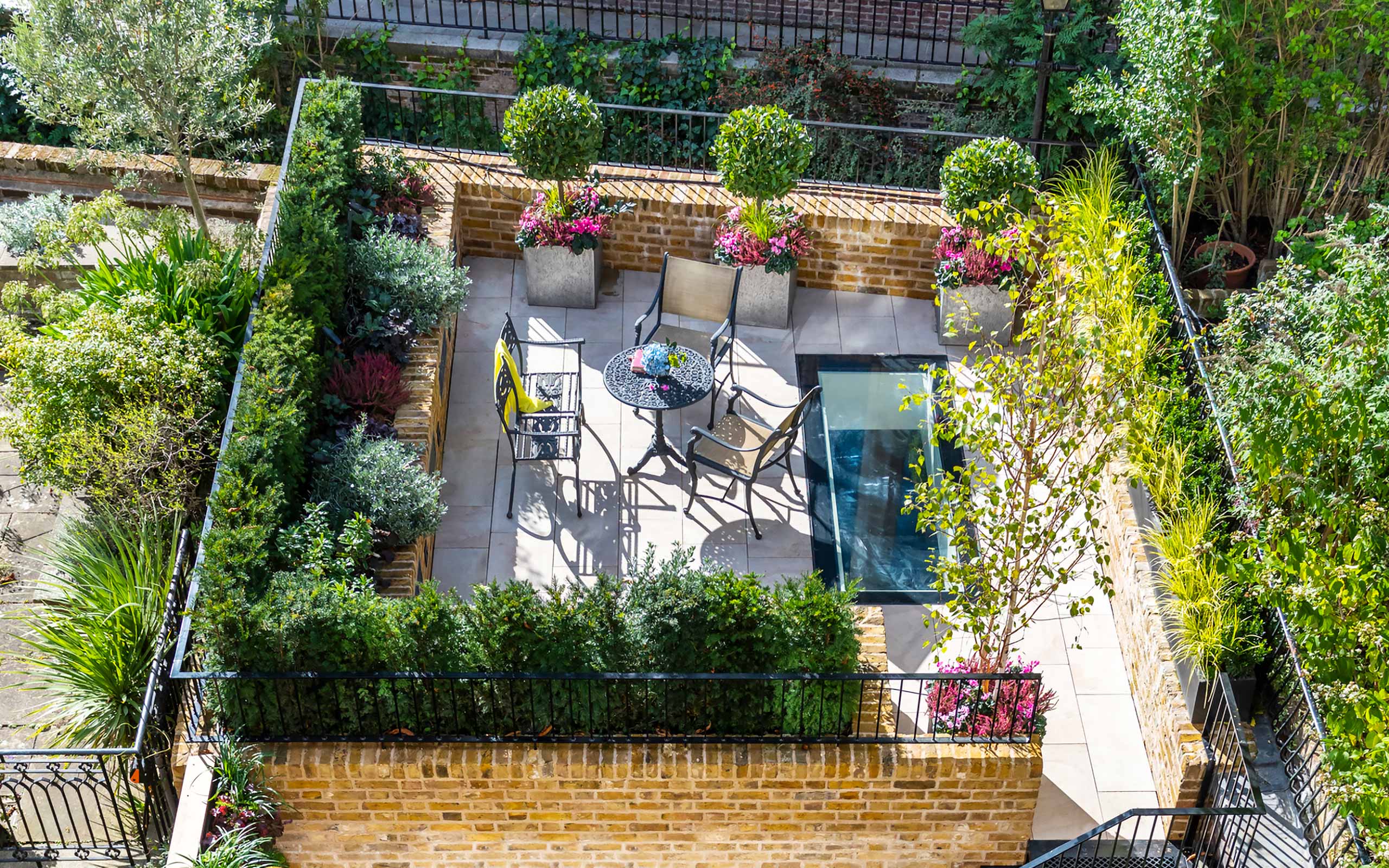 Lushly planted living walls coupled with a minimalist design, transform a basement garden into a stylish urban oasis.
This seemingly simple garden room required immense technical creativity to address its position above a swimming pool. Access and space were also very limited, so the build required precision work where every millimetre counted. The outsized pale slabs were chosen to create the illusion of space and to add light to the mostly shaded area.
A geometric pattern of Soleirolia soleirolii flows between the slabs, linking the access areas with a single magnolia tree. Lushly planted green walls clothe the vertical surfaces, drawing the gaze upwards towards the sunny roof terrace.
The simplicity of the design, paired with a palette of green and white, creates a calming space where our clients can feel at peace and recharge in their urban oasis