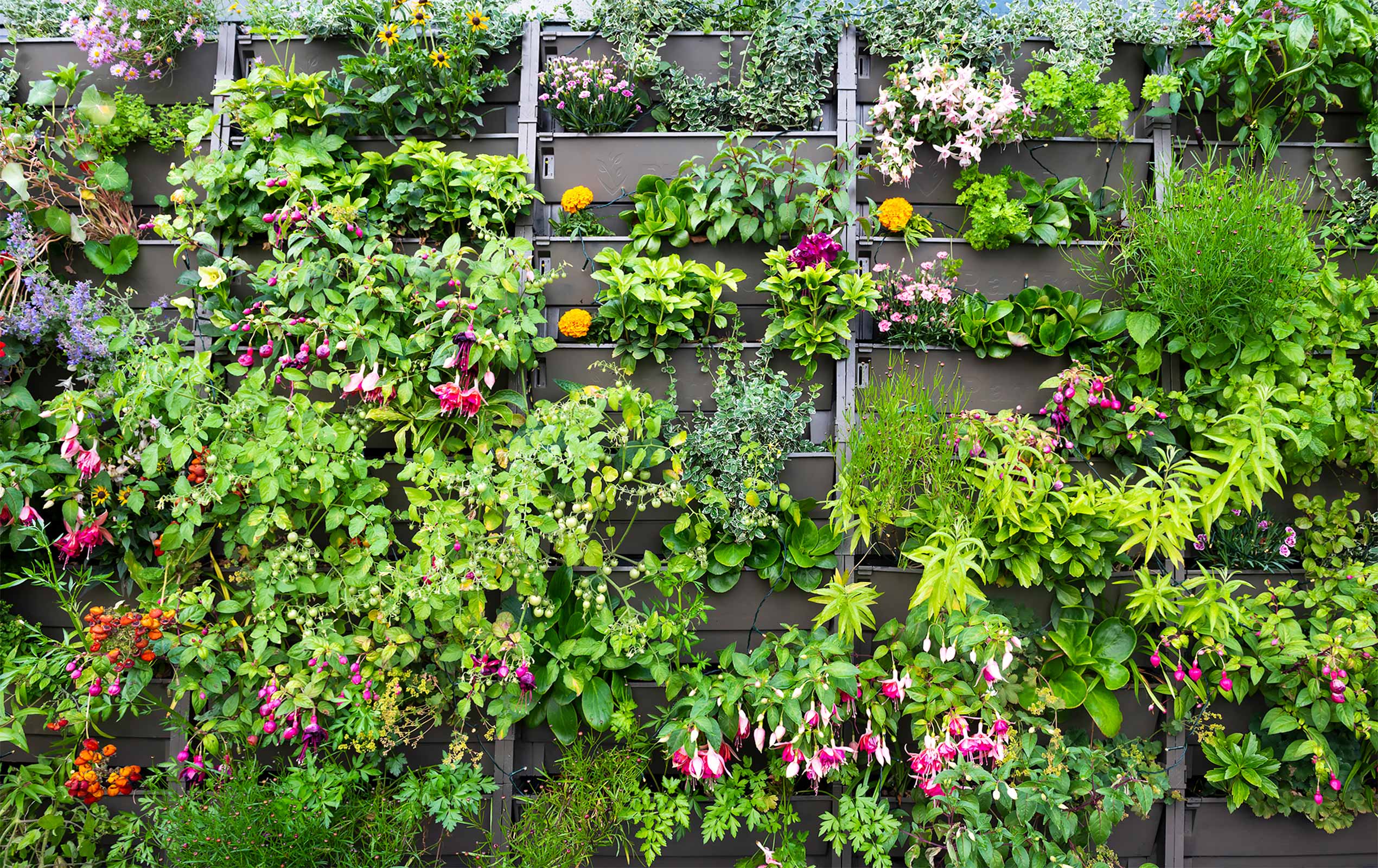 Inspired by the grow-your-own movement, we installed a roof terrace green wall which yields seasonal vegetables, fruits, herbs and colourful flowers throughout the year.
Our young clients' inner city roof terrace now hosts a productive green wall, raised planters with mini-meadows and ample seating for relaxation and entertainment.
The fifth floor roof terrace is now home to a vertical garden which yields an abundance of vegetables, fruits, herbs and flowers, next door to the kitchen. Just around the corner, three mini-meadows, alive with insects and pollinators, can be enjoyed from within the apartment.
The garden supports biodiversity, helps combat inner city heat island effect, allows pollinators to thrive and enhances our clients' mental health and wellbeing.
Maïtanne transformed the roof terrace of our rented apartment into an urban oasis. She built an amazing removable green wall that covers the length of our terrace and packed it with flowers, herbs, fruits and vegetables, and installed planters filled with wild meadows. We love coming out in the mornings with a cup of coffee and watching all the bees, butterflies and birds arrive, whilst deciding what to have to lunch based on the day's availability. Bliss.

M Roderick