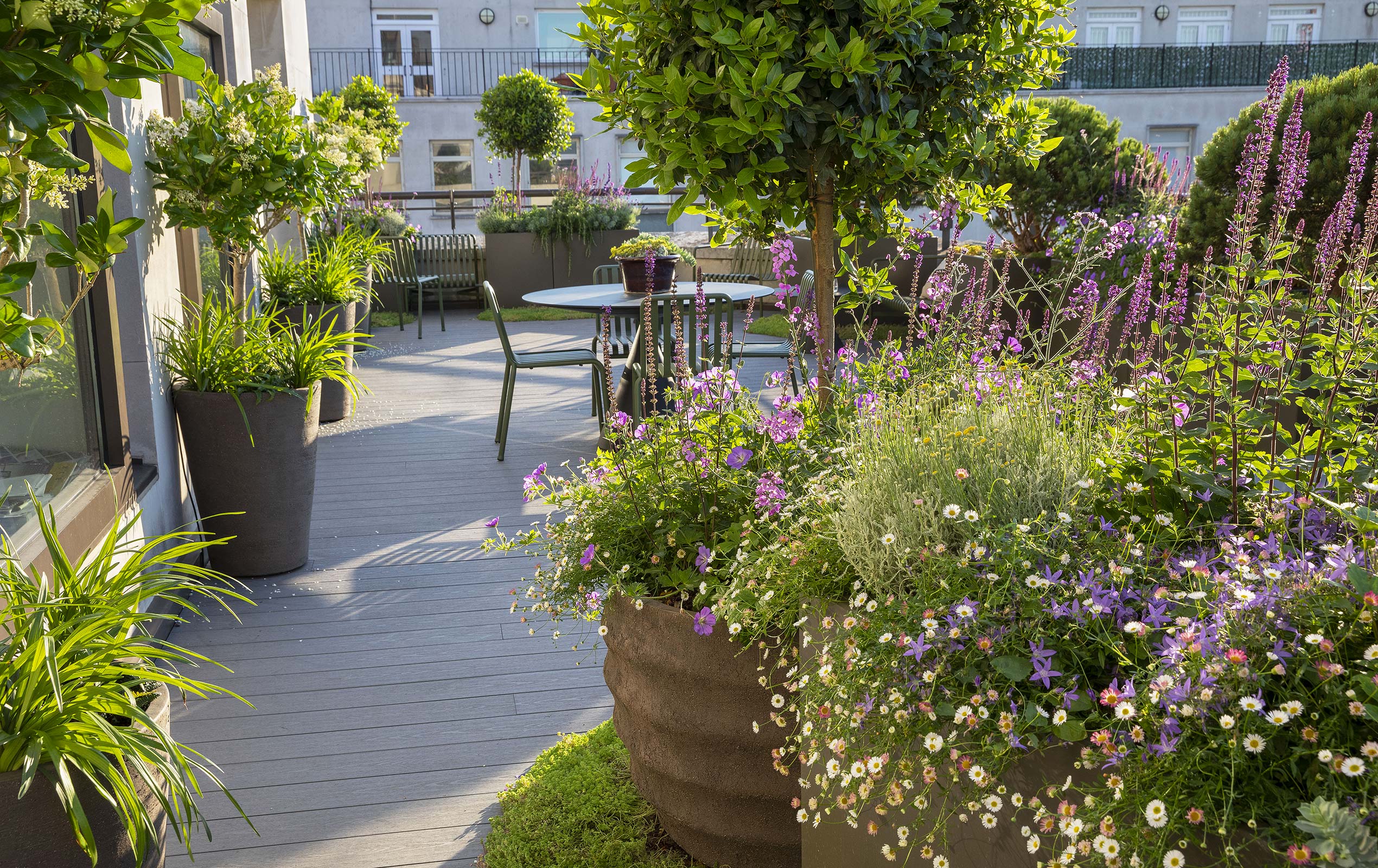 We created a wrap-around green space on the roof terrace of this 5th floor office which offers much needed relaxation and privacy for its employees.
We replaced the existing worn decking for a hard-wearing eco-friendly alternative. Integral to the design was the incorporation of a green, mounding carpet of 'mind-your-own-business' in undulating waves, set in the decking where the planters were situated.
A Mediterranean-inspired planting scheme set in planters promotes biodiversity by attracting pollinators. Domed low growing pines provide evergreen structure and aid absorption of pollution from the city streets below.
Thank you for a fabulous result! We cannot believe the transformation you have achieved, from a cold and windy terrace into a Mediterranean oasis, which we want to use at all times. The trees are stunning and we love the combination with scented plants and flowers. You have turned a soulless area into a stylish and fun destination, brimming with shapes, colour, butterflies and birds.

E.W.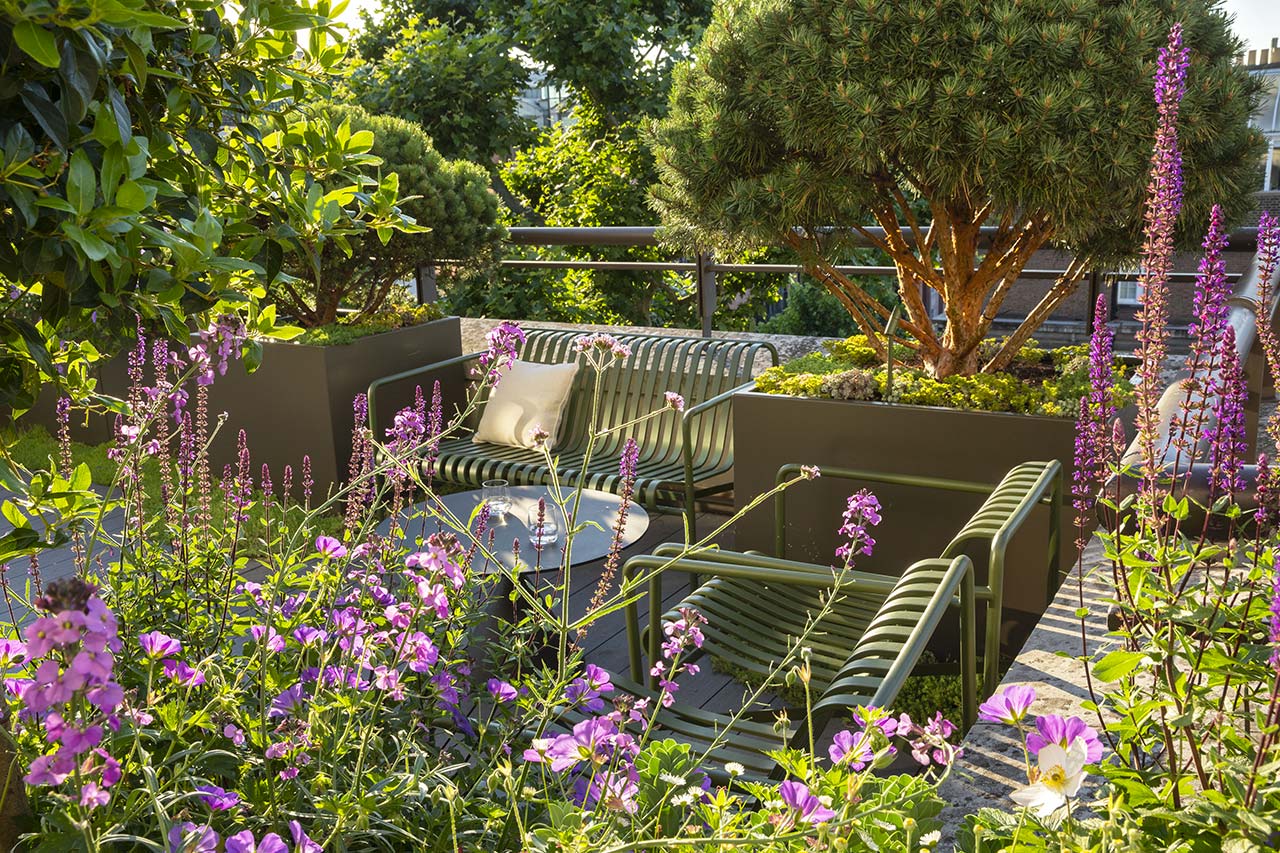 Photos © Marianne Majerus