New Planting in Oxfordshire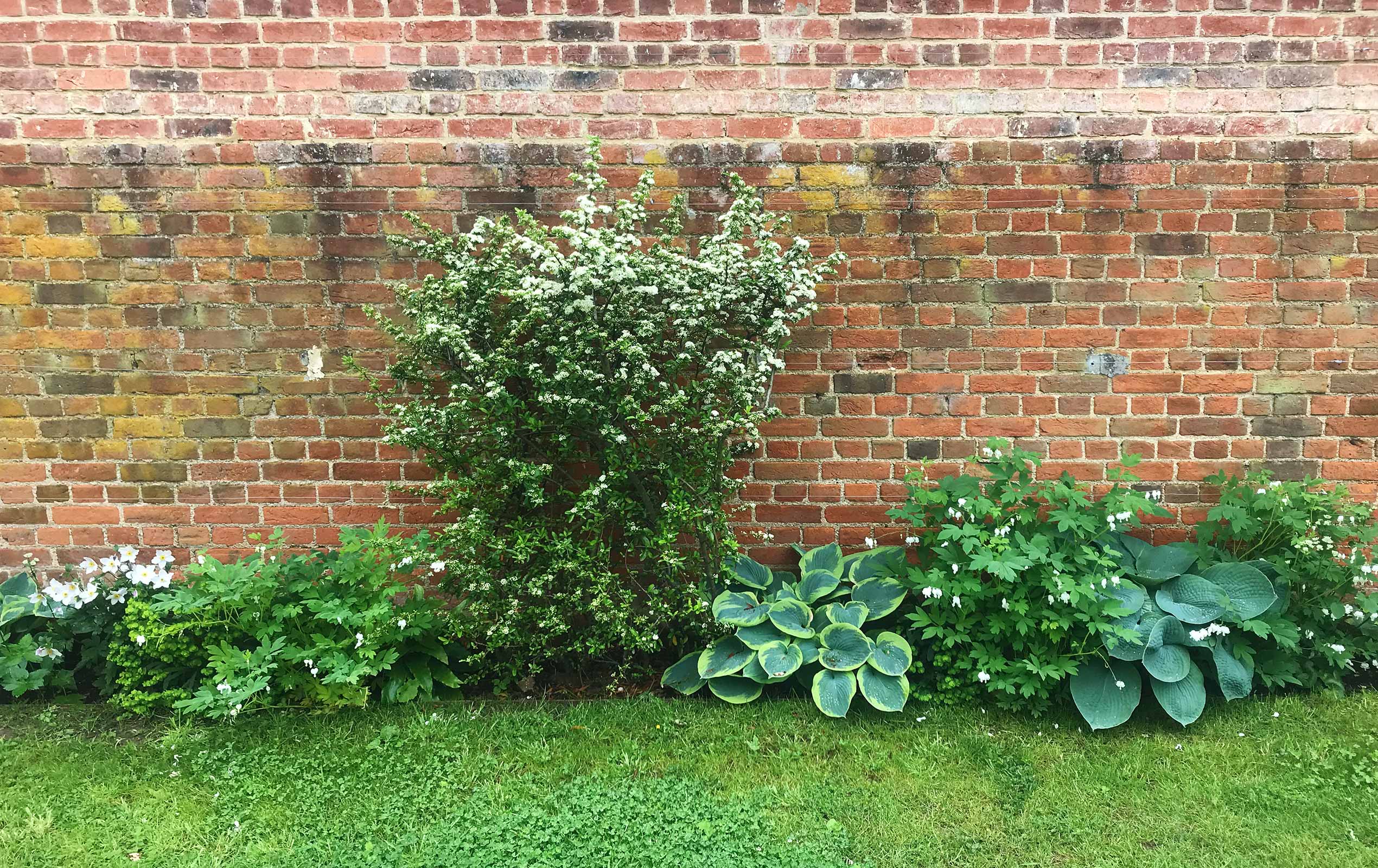 A small planting design project set in spectacular grounds brings colour and scent to a sunny dining terrace, while a palette of green and white shade-loving plants breaks up the monotony of a 30m north-facing red brick wall.
We incorporated small planting pockets packed with colourful perennials into and adjoining the south-facing dining terrace and used bay standards to frame the entrance. The rear of the property consists of a 30m long expanse of bare red brick. By planting Pyracantha buttresses, we created vertical green 'pauses' along the wall underplanted with textural green and white plants.
Even gardens set in magnificent countryside settings can benefit from a fresh planting design to enliven and define areas.
Maitanne and her team have worked on our Barn garden in Oxfordshire and made a great impact on our immediate surroundings. Two separate areas were planted up at the end of February and are looking very good. One long bed along a north facing red brick wall had concerned us but the clever combination of shade loving plants has really come to fruition and next year will be even better. We have thoroughly enjoyed working with Maitanne. She is strong but adaptable and has been very efficient at getting the project underway. Sourcing plants this season has been extremely challenging but Maitanne persevered in searching out different nurseries to fulfil our scheme. It is extremely helpful to have follow up visits and advice on what to do and when.

Lucinda Henderson