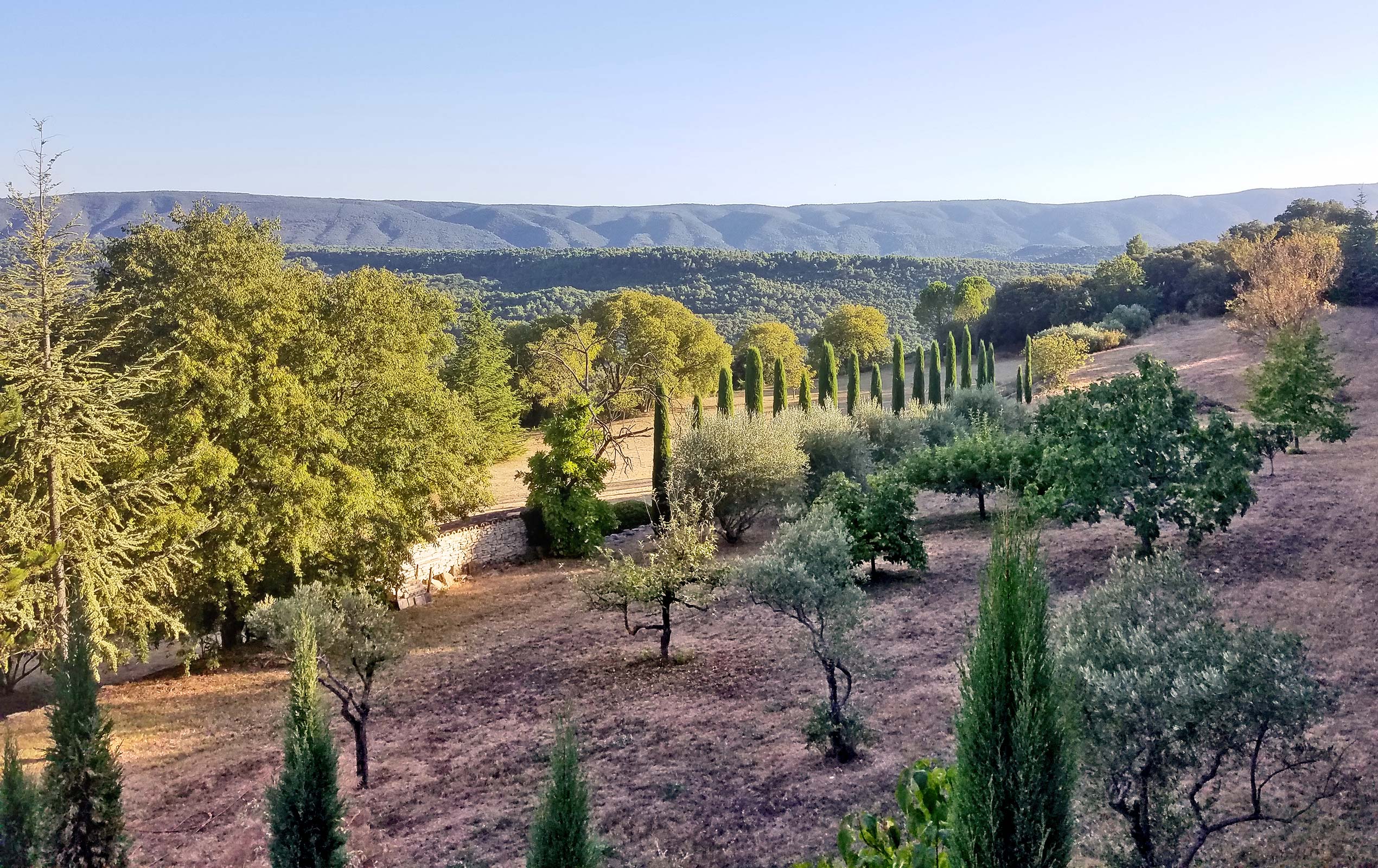 When this lovely old farmhouse was acquired by our client, its 20-acre site was barren, without structure or planting, apart from two large plane trees in front of the house.
A source of much pride and necessity, the old imposing "bassin" (water tank) had been empty for several years and partly concreted over. The natural springs and water channels had disappeared. The first thing we did was to find and re-establish the water channels and carefully rebuild the water tank using traditional skills.
The design of the garden was conceived entirely in relation to the surrounding landscape and its traditional habitat. It led to a new driveway and the reinstallation of the ancient pathways. We planted 30 mature umbrella pines and dozens of tall narrow cypresses to offer shade and structure, which were complemented by drought-tolerant scented shrubs.
We created a small potager to provide fruits and vegetables and re-established the farm's productive capacity by planting a field of mature olive trees.